Hess Corporation and Baylor College of Medicine have partnered in a STEM Educational Outreach program. The program offers FREE learning kits which include Hess Toy Trucks along with a STEM Curriculum that demonstrates how the toys can be used as learning tools by teachers nationwide.
All Hess Toy Truck STEM curriculums are available for free download, and you can use any similar toy trucks you have on hand. Download the curriculums below.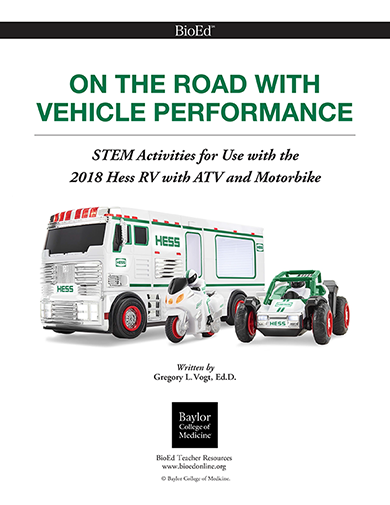 2018 Curriculum
Activities in this guide explore practical transportation issues, such as fuel efficiency, potential and kinetic energy for producing motion, and motorsports.
Download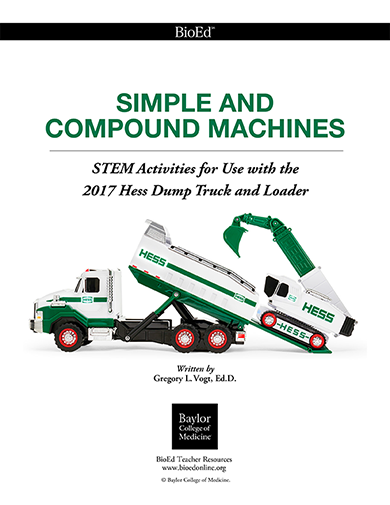 2017 Curriculum
To prepare for the jobs of tomorrow, students must learn STEM concepts and engage in practical experiences that demonstrate how these concepts apply in the real world.
Download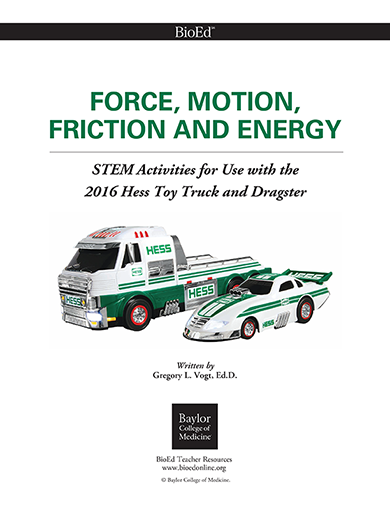 2016 Curriculum
Each activity explores different aspects of simple and compound machines. Teachers are provided with an explanation of mechanical advantage.
Download